Pop up box card with Cat Paw Print stamps
Posted on
Hello guys.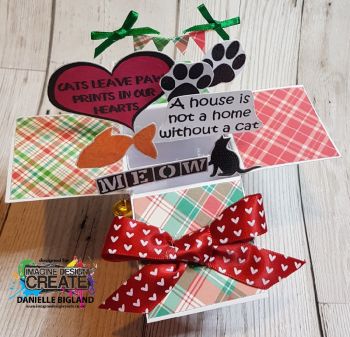 This style of card, for me, is the most fun to make and with a little practice, you can speed through one. They're really a great way of showcasing a whole stamp set to it's fullest. So let's get started.....
1. Cut a piece of heavy weight card stock to 5in high and x 8 1/2in long. Mark along the height at 3in and 2in (top) Mark along the length at every 2in then 1/2 inch at the end of the 3in. Cut away excess.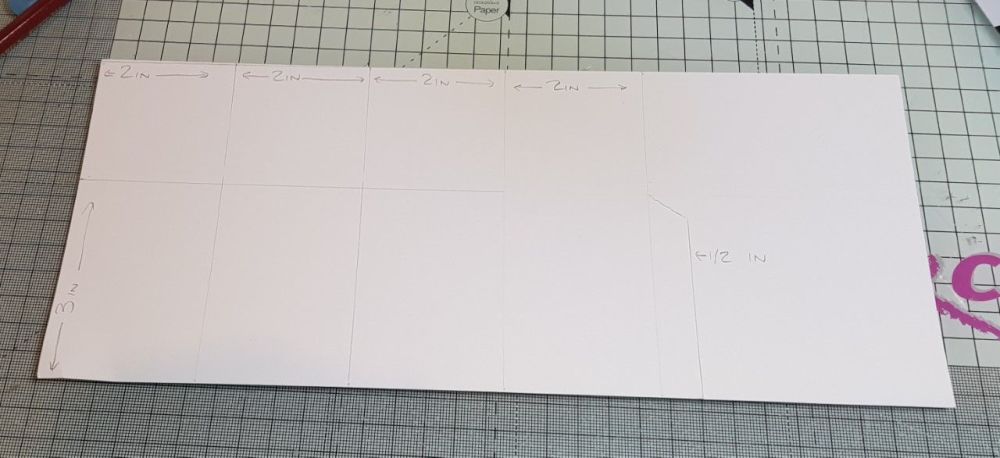 2. Score along all internal lines, barring the 2in horizontals. These need to be cut.
3. Decorate all 4 'flaps' on both sides. The base (the 3in high) decorate just one side.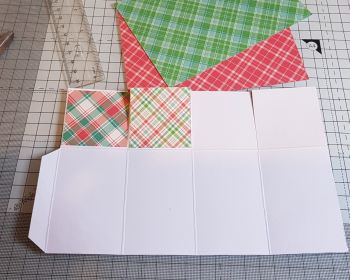 4. Use the side tab to adhere a good double sided tape such as red liner tape and form and seal your box.
5. Cut 2 pieces of card - 3in high x 2 1/2in.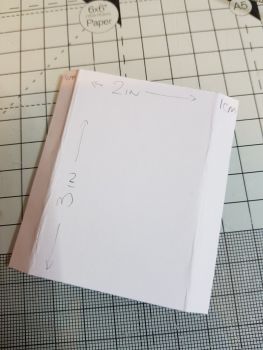 Fold either side at approx 1/4in. These then need to be Stuck inside the box as shown. These are the structure on which you'll stick the stamped images.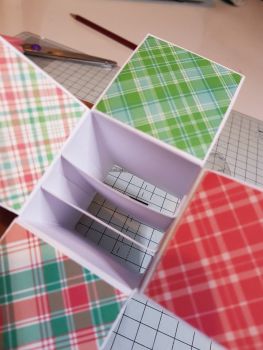 6. Now the fun part!! Cut a slither of acetate approx 2 1/2 - 3in long x 5mm for every stamped image you wish to you. Ie, 7 images, 7 strips. Then any extra for extra embellishments you wish to include.
7. Stamp your images and fussy cut. Stick each image to the top of each piece of acetate using a good strong glue. I used hot glue.
8. Now stick them all in the box where you wish them to be. Tip: you might want to add in height order from the back graduating down to the front so all images are visible.
Add some extras to pack it out a bit and don't be afraid to place them at angles. Personally, I think the fuller they are, they better they look.
9. Finish with a nice big embellishment on the front or a sentiment.
Done!!
See how much fun you have. I guarantee once you've done one, you'll catch the bug!!
Until next week.
Take care
Dani
Xx